6 hours in Nassau, Bahamas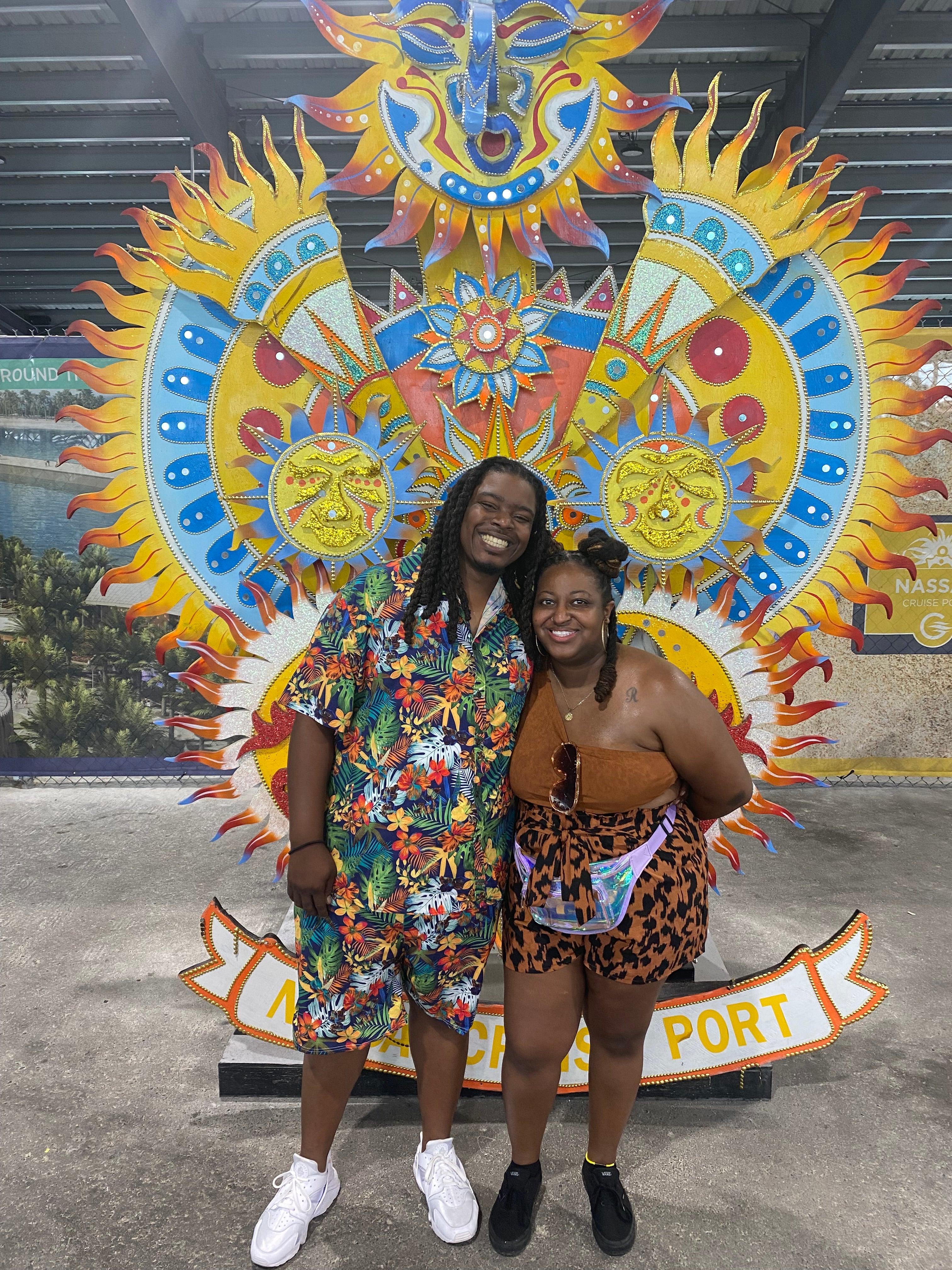 In June 2022, My boyfriend and I went on our first cruise through Carnival. I am a travel agent, and a Carnival partner. We sailed on the Carnival Sunrise that was scheduled to go to Nassau, Bahamas, Half Moon Cay, Bahamas, and Grand Turk, Turks & Caicos. This post will specifically highlight our time in Nassau, Bahamas. 
Queen's Staircase
Whenever we travel, we like to explore the area. Nassau was no different. After porting, we decided to walk to the Queen's Staircase. The Queen's Staircase is a landmark comprised of 66 steps. It was created by enslaved individuals between 1793 and 1794. We walked the 66 steps, and found ourselves at an open-air souvenir market at the top. There were about 30 vendors selling authentic Bahamian shirts, bags, dolls, glasses, and more. Fort Fincastle is also at the top of the stairs. The elevation of the fort allows you to have an aerial view of Nassau including the cruise port and the famous Atlantis Bahamas resort. We took the time to shop with the vendors and snap a few pictures. 
Twin Brothers
 
After leaving The Queen's Staircase, we jumped in a taxi and rode to Twin Brothers, which is a restururant that serves up authentic Bahamian Fish Fry meals. We were EAGER to get to this restuaurant to eat some conch salad, and to try The Conch Burger. If you aren't familiar, conch is a stable seafood in South Florida and The Caribbean. Conch salad is comprised of raw conch meat, cucumbers, tomatoes, onions, and more. Here's a picture of our Conch Salad Deluxe from Twin Brothers. 
And, lastly, the Conch Burger. It was HUGE! I was not able to finish it all. The conch was fried to perfection. Crispy on the outside and juicy on the inside. Here's a picture of the Conch Burger:
We went back to the ship once we left Twin Brothers, but not before snapping this cute picture
BTW: We got stuck in a rapid downpour of rain right after this, LOL. And, we snuck our left over conch salad back onto the ship . #Shhhh
If you ever have some time in Nassau, Bahamas, we recommend stopping by these two places.
---