Black & Bilingual #AroundTheWorld - France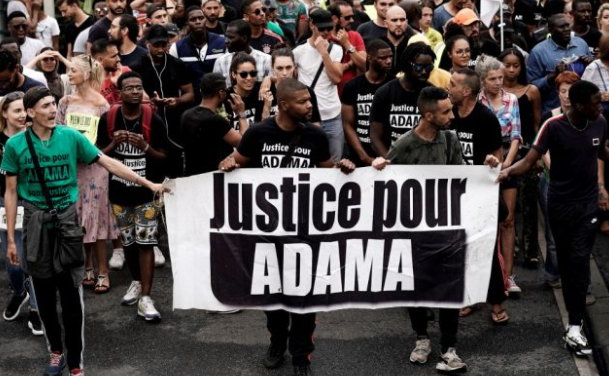 France is a country located in Western Europe. Paris is the capital of France. According to the World Bank, about 67.06 million people call France home, and 5 million of those residents identify as Black. 
History
The original name for France is Gual or Gallia, which is Latin for "Country of the Franks". After the fall of the Roman Empire, France became an independent nation in the 9th Century. Since the 17th Century, France has been considered a world power, and has played a major role in world events. A part from the mainland, France has six international departments: French Guyana, Martinique, Guadeloupe, Mayotte, Reunion, Saint Pierre, and Miquelon. The country also has overseas territories called "small possessions", which are small islands around the world. 
** DISCLAIMER: It is important to note that Black & Bilingual does not support France's role in the establishment and maintenance of colonization and white supremacy in many nations worldwide. This post was created to give a background of France and the Afro-French people that call the nation their home ** 
Afro-French People
(French Protesters in Paris. Picture from NPR) 
pas de justice, pas de paix!
Black Culture in France can be best described as a 'salad bowl'. From those born in France, to The Caribbean, U.S., U.K., and African people that have moved to the country, Black people have had an established presence in France for decades. 
Due to France's high regard for nationalism, race and race relations are often downplayed. However, racial injustice does exist in France. The mass migration of Black people to France occurred after World War II. Just like in other nations, white French people grew uncomfortable with the immigration of Black people. However, France has never had established segregation laws - like in the United States. This is why many Black people saw France as a place of refuge. Notable Black people that called France home include: Richard Wright, Nina Simone, Josephine Baker and James Baldwin. 
Black Francophones have contributed so much to the culture and lifestyle of France, that it is hard to mention everything in this post. Therefore, we will link the full article here for more information. Next, we will discuss Alexandre Dumas and Adama Traoré.
Alexandre Dumas
Alexandre Dumas Davy de la Pailleterie was born in Haiti in 1802. His father was a slave who later became a general in Napoleon's army. After his dad's death, Dumas moved to Paris to try to become a lawyer, but he ended up working in theatre instead. Alexandre Dumas became best known as the author of The Three Musketeers and The Count of Monte Cristo.
Adama Traoré
Adama Traoré was a 24-year-old Black man of Malian-French descent that was killed by the French police. Much like police brutality cases in the United States, the officers involved in the shooting were not held accountable. Traoré's death was ruled out as being from pre-exisiting conditons, even though he died while being in police custody. The murder of Traoré, coupled with the rising police brutality happening around the world, has been the catalyst for the Black Lives Matter France Movement. #MoiAussiJaiPeurDevantLaPolice 
---