Black & Bilingual #AroundTheWorld - Germany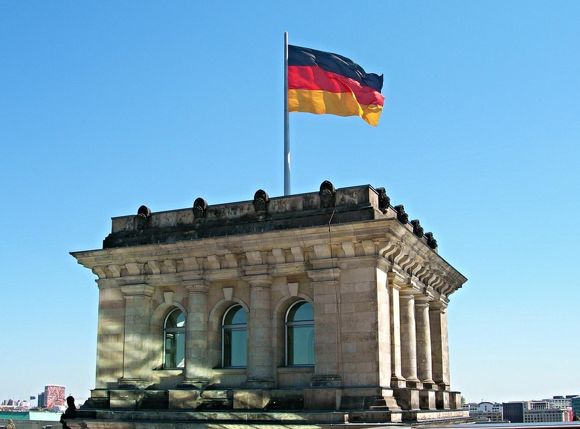 Germany is a country located in Western Europe. The capital of Germany is Berlin. Germany has a population of about 83.02 million people, with about 1 million of that number being Black residents. 
History
Historically, Germany was a country that was rarely united until the Franco-Prussian War of 1871 through conservative Prussian aristocrat, Otto von Bismarck. He broke the territory free from Austria, and united "Small Germany", which consisted of Prussia and the remaining German states. This led to the creation of The Reichstag. The Reichstag was the lower house of Parliament created during the Second Reich and the Weimar Republic. During this period, German saw a loss of territory, financial reparations, and a diminished military. In a nutshell, this all led to the start of World War II and the Holocaust. 
 ** DISCLAIMER: It is important to note that Black & Bilingual does not support Germany's role in the establishment and maintenance of colonization and white supremacy in many nations worldwide. This post was created to give a background of Germany and the Afro-German people that call the nation their home ** 
 Afro-Germans
Afro people's history in Germany begins with the soldiers the French sent to occupy the lands Germany lost as reparation imposed by the Treaty of Versailles. Around one-fifth of them were black, which made Germans feel humiliated and start racist propaganda.
This propaganda was called "Die Schwarze Schmach" (the black shame) and both the government and civilians were behind it. Black people were described as rapists, savage beasts, and murderers.
Hitler also mentioned black people in his autobiography Mein Kampf (My Struggle). He wrote that black people were brought to Germany with the clear intention to affect the pureness of the white race.
Even with all the racist propaganda, many inter-racial affairs happened, and the so-called  "Rhineland bastards" were born. Their existence was a reminder of the defeat Germany faced in World War I so they were excluded.
Their social and economical rights were disrespected, they couldn't attend university and many jobs wouldn't accept them, including the military ones.
During World War II there wasn't a plan to eliminate black people as there was to eliminate jews. This doesn't mean that black people didn't suffer during the Nazist rise.
Afro-German kids were registered and sent to sterilization. Some of them were also measured and photographed to be used as data in the Nazist eugenic program. Officially, 436 kids were sterilized during this period but the number of unregistered sterilizations is much higher. Some of them were also used in experiments and others just "disappeared".
During the war, not only the children born from interracial relationships were targeted by the Nazists, Afro-Americans, and black Europeans were illegally arrested and taken to intern in the Nazist concentration camp system.
Due to the segregation in the United States, Jazz music didn't have much space to grow. This caused Jazz artists to go to Europe. The Nazist rise didn't stop them and many of them were captured in the occupied parts of Europe. Those had the same fate as the war prisoners.
There they suffered mistreatment, were forced to work to death in constructions, or died due to the tough conditions in the concentration camps. Some of them didn't even make it to the concentration camps and were immediately killed by the SS or the Gestapo.
Nowadays the biggest Afro-German population is found in larger cities such as Hamburg or Berlin, even though there's a considerable population in formerly occupied cities.
Aminata Touré
She's a politician part of the German Green Party and the first Afro-German -- and youngest person -- to be elected to assume a Landtag (State Parliament).
She fights for equality, women's rights, migration, children and youth, LGBTQ issues, and racism.
May Ayim
Born Sylvia Andler, she worked to unite black German people to fight against racism. She faced racism since before she was born. Her parents couldn't keep her because, as an interracial couple, their children were a State ward and she was placed for adoption.
She wrote her thesis about Afro-German history which was used as a base to the book "Afro-German Women Speak-Out" and founded the Initiative of Black People in Germany.
When she decided to go after her ancestrality, she found her father in Ghana and then adopted his name (Ayim) as her pen name.
Ika Hügel-Marshall
She's an activist who has felt the effects of racism since her early childhood. She's a child of a German and an African-American soldier. She was raised by her mother and stepfather until she was 5 when her mother was forced to send her to an orphanage.
At the orphanage, she suffered physical and mental violence. There she was told that since she was black her soul had sin placed in it. She got to a point where her deepest desire was to be white.
She spent 39 years before seeing another black face beside her own. This happened when she attended the meeting of Afro-Germans. There she was empowered by the sense of community and started her life as an activist.
Her life as an activist began when she entered ADEFRA (Afro-German Women), where they fight to be accepted as Germans despite their skin color.
She also wrote her autobiography as an act of resistance, so people would know how it is to grow in racist Germany as a black person. She always fought to be seen, and she tells her perspective of how it is to grow up -- and to live -- like this in her book Invisible Woman: Growing Up Black in Germany
---